FsFocus is a trustworthy provider of auto headlamp assembly systems, providing comprehensive solutions for automotive manufacturers and light producers. Our equipment is often applied for the production of H1 halogen bulbs, H4 halogen bulbs, H7 halogen bulbs, ECE light bulbs, and other headlights.
To increase the flexibility of our auto headlamp assembly lines and adapt to the various demands of customers, our equipment is modularized. This means that our assembly lines are suitable for different production requirements like those in high-end headlamp plants as well as stock production in automotive production facilities. The following shows some of our common headlight assembly lines.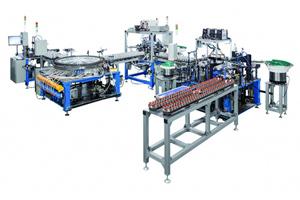 As an experienced supplier of automotive headlamp manufacturing equipment, we can provide customers with complete sets of headlight assembly lines. Our machinery can be applied for the production of H1, H4, and H7 lamps as well as other automotive headlights that meet ECE standards. Our headlight assembly lines have consistently met the demands of customers. Our headlight assembly lines are modularized to allow customers to flexibly match the equipment to meet their individual needs. We can not only provide universal headlamp assembly equipment for popular headlamp plants, but also offer complete headlight assembly lines for high end plants. Outstanding testing equipment is also offered to ensure that each headlight satisfies your requirements.
We supply the complete assembly line when you choose any kind of galogen headlamps as below.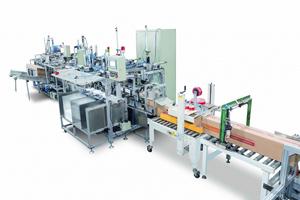 Through our years of working with and listening to our customers, FsFocus discovered customers wanted and needed tube light packaging lines as well as related assembly machines, which is why we established a business division for the R&D of tube light packaging lines. We offer both light tube wrapping machines, and LED light tube packaging machines, which work either individually, or together based on customer needs. The packaging line is primarily used by tube light manufacturers for automatic light wrapping and packaging, which saves labor costs. We also offer customization services according to your production requirements.